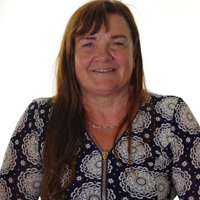 Susan Rolfe
Responsible Individual
Susan Rolfe
Responsible Individual
Susan started with Exceptional Care in May 2017, initially beginning her journey as the Service manager for the Organisation and then in May 2018 became the Responsible Individual for the company.
Susan is an experienced and passionate professional in the Children's Services sector encompassing 9 years at Operational Leadership Level for Looked After Children's residential/resources, for Manchester City Council.
Susan's possesses a leadership style that is solution focused, with drive and motivation around supporting and developing change within the field of provision for children.
Susan's career journey has been within the charity-based sector of Children's residential, before going into local authority work and then into the independent sector of children's residential provision.
Susan has brought her enthusiasm and passion to Exceptional Care and her underlining principles of "children and young people matter and should feel that the service provided is their home.
Qualifications
2006-2016: Local Authority Management Programmes, (Collaborative Leadership Programme, After Adoption Leadership Programme), Care and Control PRICE,
Restorative Justice, Data Governance, Complaints training. Safeguarding, Signs of Safety.
2004: Level 5 NVQ in Operational Management.
2003: Level 4 NVQ in Social Care and Management,
1995-1997: Higher National Certificate in Caring Services and Care Management.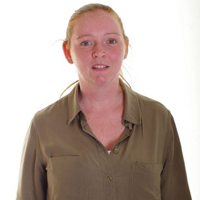 Michelle McGrath
Service Manager
Michelle McGrath
Service Manager
I have a Master's in Social Work, Masters in Criminal Justice and a BA in Criminology.  I have attended various training and development courses including Safeguarding, Graded Care Profile 2, Leadership and Management Skills, Conflict Management, ICS Fostering Training, Contact Training, Appropriate Adult PACE Codes of Practice, First Aid and substance misuse.
I have significant experience of working within statutory organisations including Youth Offending Service, Criminal Justice System, Children Services and Adult Residential.  I also have experience of working within the Charity based sector of Children Services. Identifying and managing service users' needs and risk, report writing, communication, promoting and developing good practice. Working knowledge of Ofsted Framework for Children's Homes and Local Authority commissioning of Children's Residential Placements.
I joined Exceptional Care team in September 2018 as a Service Manager part of my role is the assessment and co-ordination of placements within our Children's Residential Homes and mobile Crisis Intervention Placements.
My role is to support and develop our Home Managers and staff teams to ensure we are meeting the needs of the young people who we care for and they are achieving their individual outcomes. This is achievable by complying and implementing the Quality Care Standards into our daily practice, always having the young person's best interests at the forefront of our practice and decision making but also listening to their views, wishes and feelings.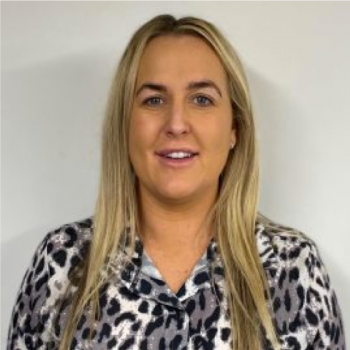 Jamie Lee Roach
Referrals Manager
Jamie Lee Roach
Referrals Manager
Jamie Lee has a BA (hons) Degree in Children and Young People with Criminology and my Diploma Level 5 Leadership and Management in Children and Young People's Residential Setting's.
Whilst studying for her degree she began her career in children's residential, working for a health care recruitment agency part time, with in this time she gained experiences working in various different setting's supporting children and young people form complex back grounds including residential home's, crisis intervention centre's, schools and semi-independent homes.
In 2014 she joined Exceptional Care as a children's residential support worker and was quickly promoted to the home's senior. In 2017 she was promoted to deputy manager where she studied for her Diploma level 5 Leadership and management. Since completing her Level 5 along with following her career development plan implemented by Exceptional Care's upper management, she has gained the skills to identify and manage children and young people's needs and risk's, communication with young people, their family and professional's involved in their care, ensuring and promoting good practice within the home and throughout the service and good knowledge of Ofsted Framework for Children's Homes to ensure quality care is delivered.
Her current role is Referrals manager, part of her role is the assessment and co-ordination of placements within our children's residential homes. It is extremely important to Jamie and Exceptional Care to ensure each individual young person who comes in to our care is placed in an environment where they feel safe and secure as this will provide them with the opportunity to develop positive healthy relationships, make changes in their life and achieve outcomes and prepare them for independent living and transition into adulthood. She is very dedicated to her role and understands the importance of ensuring that we are the right placement for each young person and only offer placements to young people who are compatible with our homes location, current young people living in the home and that we believe we can meet the young person's needs and manage their risks. If you've got any questions, please do not hesitate to get in touch with a member of our team.