Susan Rolfe
Responsible Individual
Susan Rolfe
Responsible Individual
Susan started with Exceptional Care in May 2017, initially beginning her journey as the Service manager for the Organisation and then in May 2018 became the Responsible Individual for the company.
Susan is an experienced and passionate professional in the Children's Services sector encompassing 9 years at Operational Leadership Level for Looked After Children's residential/resources, for Manchester City Council.
Susan's possesses a leadership style that is solution focused, with drive and motivation around supporting and developing change within the field of provision for children.
Susan's career journey has been within the charity-based sector of Children's residential, before going into local authority work and then into the independent sector of children's residential provision.
Susan has brought her enthusiasm and passion to Exceptional Care and her underlining principles of "children and young people matter and should feel that the service provided is their home.
Qualifications
2006-2016: Local Authority Management Programmes, (Collaborative Leadership Programme, After Adoption Leadership Programme), Care and Control PRICE,
Restorative Justice, Data Governance, Complaints training. Safeguarding, Signs of Safety.
2004: Level 5 NVQ in Operational Management.
2003: Level 4 NVQ in Social Care and Management,
1995-1997: Higher National Certificate in Caring Services and Care Management.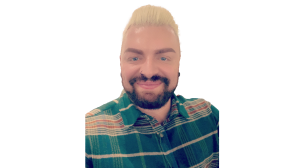 Sean Milnes
Responsible Individual
Sean Milnes
Head of Residential Services & Responsible Individual
Sean started with Exceptional care in January 2021. He started his career in the care sector in 2003 as a support worker with children and young people with complex health needs, disabilities and challenging behaviour. He has worked in a variety of settings with both children and adults as a Registered Manager, Senior Manager, Service Manager and Regional Operations Manager.
Sean brings a wealth of experience to the role at Exceptional Care from working with different levels of need from tier 4 step down from secure, ASD, attachment and EBD.
Sean is an experienced Senior Manager and is an extremely passionate professional in the care sector and bring a leadership style that is 'child focussed' and outcome based.
Sean has great ethos and is driven about making a difference and working with others to achieve this.
Qualifications
2020: Dyadic Developmental Psychotherapy parenting and Practice
2015: Level 5 in leadership and Management – Residential Care
2015: Higher Level Advanced Apprenticeship in Leadership & Management
2007: Level 3 in Management
2006: Level 3 in health & Social Care – Children & Young People